Welcome to NEXT. We are a new music show on the radio with a very simple goal – find you a NEXT, new favorite song.

May NEXT find a song that makes your ears smile. Enjoy it all.

"Music is to the soul what words are to the mind." — Modest Mouse





NEXT week 800. These artists had a song that played on Next in August and we wanted to celebrate them further. So thank you girlhouse, Harry Teardrop, Billy Idol, Inhaler, Parquet Courts, Black Pistol Fire, Arkells, Faye Webster, Courtney Barnett, Ike Reilly, Hovvdy, Prince, MothaTung, Unknown Mortal Orchestra, and Jungle – for the brilliant new music.
Many of us stop listening to new music at 30, studies show – Most people do what most people do. Don't be that person. Be a new music listener.
Discovering new music (for many) shaped us as we grew up. We'd listen to tunes at home with our cassette players, discuss songs with friends, buy our favorite CDs, or watch the music channels for hours on end. Oh MTV why? And 120 Minutes. I loved that show.
For some people, this love of new music continues into adult life. But for others, a passion for it vanishes. Research confirms this: a 2018 study by Deezer found our ability to intake new music depletes by around age 30, due to stresses such as work, having families, and the fact that many feel there's too much music to engage with.
Instead, many of us feel nostalgic for the music of our youth – that's probably why '80s nights are so popular for middle-aged people now, or why '90s and noughties resurgences are becoming popular in digital culture.
Why should you get into new music?
Firstly, it nourishes our brains. New music listening activates areas of the brain from root to tip. Doesn't that sound good? New Music also acts as social cue, helping us better understand other people, "since there has never been a human culture found on earth that has not produced music for some purpose," says Williamson, adding that Music is one of the most powerful universal languages.
Hell you might make new friends, traveling more and engage with new music communities on the line. Be life long learner.
Best of all might be music's ability to keep us open-minded. Don't you think we use a little more open-mindedness? Studies that show a definite link between openness to listening to new and different music and open-mindedness.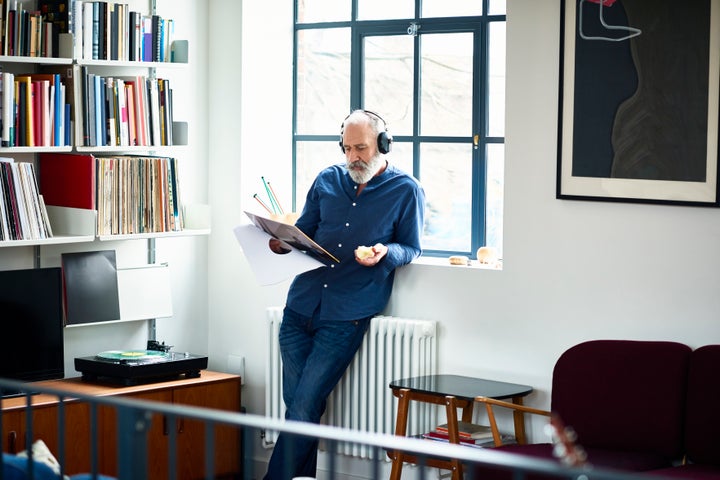 How to listen to new music again
New music listening is…It's like driving in a new area without a map. We are worried about the road. Our attention is all over the place. We don't see the nature and beauty around you. We struggle to appreciate our surroundings when faced with the challenge of constantly unfolding novelty.
Right?
Our brains can't rely on memory to the same extent as with our favorite songs. AND that means new music is a perfect challenge for our brain.
One thing that may help you with liking new music again – is listening. Don't make new music background music. Give the task of listening the attention it needs. That's not to say you can only hope to listen to new music in a devoted manner. You know how you listen best.
Music is a strong bonding activity, too. Not just with friends. Music sharing within families. Parents are more likely to share music with their children, finding out about newer styles and going to concerts with them. This is a good thing. Intergenerational sharing for building good family relations. Music is just one way to build good family foundations.
Music is Life. Thanks again for listening.



NEXT on the radio.
WERB 107.5 Global Radio Monday/Wednesday/Sunday mornings.
River Radio in the UK – Thursday night.
Ocean 98 in Maryland – Sunday nights at 10.
Saturday afternoon on VOBB in Canada

Spotify playlist updates on Thursday(ish). Link to Chris Bro on Spotify.

WARNING may contain bad words. Or may not. Depends.




Artist and Song Title:



and remember if you love someone hug them right now